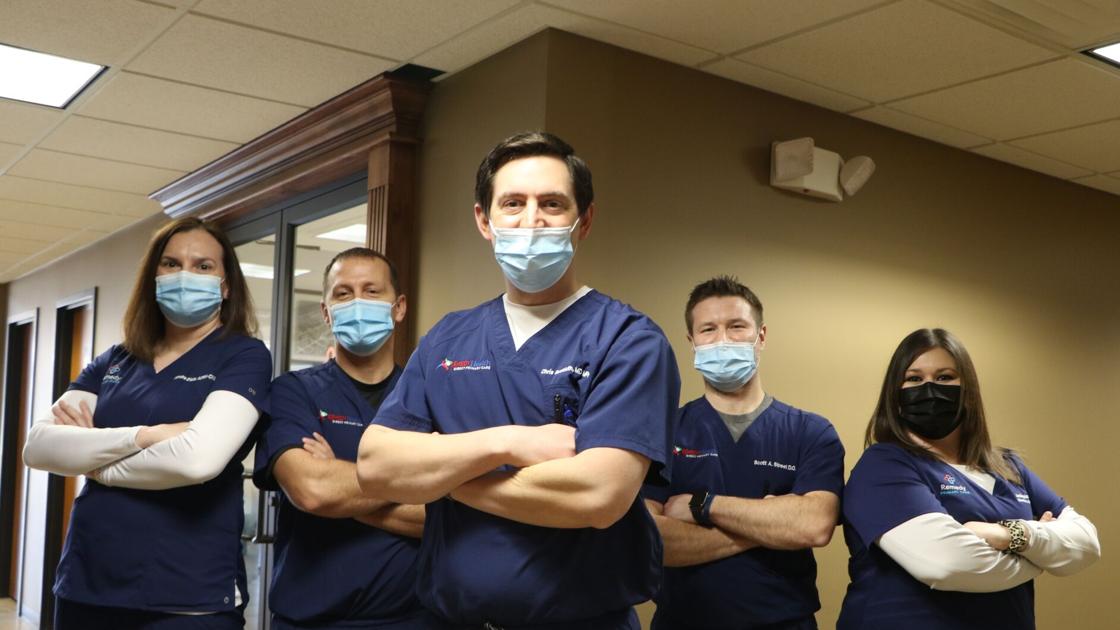 Remedy Health Clinic, Offering Uninsured Direct Primary Care Services, Opens in Owasso | New
Remedy Health in Owasso held a groundbreaking ceremony on Thursday, hosted by the Owasso Chamber of Commerce.
The new clinic, located behind El Tequila at the 86th Street exit, offers a variety of direct primary care services to meet patients' basic health needs.
Rather than accepting insurance, however, Remedy Health accepts a monthly plan of $ 79 for adults and $ 29 for children, with no co-pay or deductible, which covers all medical expenses.
"This is just a group of primary care physicians trying to find a better way to do medicine and provide affordable access to health care," said Dr Scott Street. "Basically what we've done… is take control of the insurance companies and put it in the hands of the patients. "
Street and five of his medical colleagues came from Remedy Health's Tulsa location, started in September 2018, and moved into Owasso's additional clinic about two weeks ago. Street, who has lived in Owasso for five years, said the community was the perfect place to open a new branch.
"We have people currently driving from Claremore, Pryor, Oologah, Bartlesville (at Remedy Health in Tulsa)," Street said, "so there is a need in this community, so we want to meet it."
Remedy Health covers everything from emergency / acute care and adult medicine to pediatrics and dermatology. Its services include: sprains and strains, lacerations and infections and upper respiratory tract problems; diabetes education, exercise and obesity counseling, spirometry and electrocardiograms; care of newborns and infants; and removing lesions, skin tags, moles and warts, to name a few.