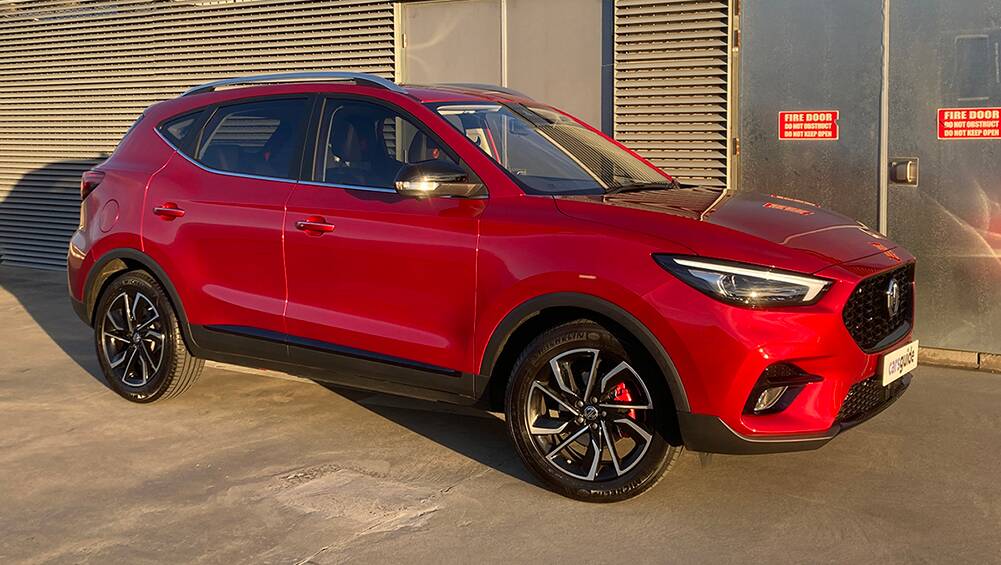 MG ZST 2022 Review: Gasoline – Value-Driven Small SUV Targets Seltos, CX-30, HR-V, ASX and Eclipse Cross
It might be based on an older design, but the interior of the ZST Essence seems like an alluring place. At least, superficially, anyway.
For starters, there's a lot of real estate on offer, which translates into decent space straddling the segment up front and back, as well as a big trunk in the back. Without a doubt, a generous 2585mm wheelbase helps. The sculpted front seats are particularly welcoming, with their curved bolsters, faux leather finish and sporty stitching.
With electric adjustment for the driver, they offer a wide range of adjustments to help find the ideal riding position for a wide range of bodies, the cushions support you well over long distances and their heating elements take the cold out of the PVC by winter days.
With electric adjustment for the driver, they offer a wide range of adjustments to help find the ideal riding position for a wide range of bodies.
The driver benefits from a digital instrument panel that promises to be like Audi's Virtual Cockpit; a 10.1-inch touchscreen is well integrated, with a nifty set of toggle switches located below; soft-touch materials cover the instrument panel, lower console buttresses, door panels and center armrest; there is an abundance of red stitching and faux carbon fiber trim to add a sporty touch; and the panoramic sunroof (which opens straight out) is a treat.
A USB port located near the rearview mirror is ideal for powering dash cameras (eliminating the need to rewire through trim), while this is supported by a pair of sockets in the lower area of ​​the console next to it. a 12V socket.
It's easy to imagine how impressed potential buyers are at the showroom level, especially if they are replacing an older vehicle. The static appeal of the MG is compelling.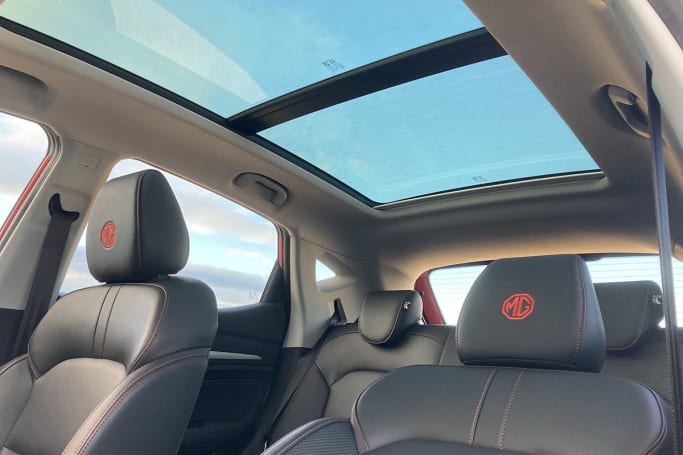 The sunroof blackout screen is ineffective in the Australian sun.
But dig deeper and the disappointments start to line up.
First, the cabin smells of cheap plastic toys – it's an assault on the olfactory senses; much of the trim rattles; the steering column does not adjust for reach, only for height; there is no digital radio, so you will have to rely on your device (and your data) for this; the functionality of the multimedia screen is not logical and can therefore lead to exasperating confusion; the reverse camera delay is annoying – you are already moving before the screen reluctantly starts transmitting images; the blackout sunroof screen is far too ineffective in the Australian sun, even in winter; there is no seat belt height adjustment; and only the driver's window has automatic up / down pressure – isn't Gasoline supposed to be the top-of-the-line ZST?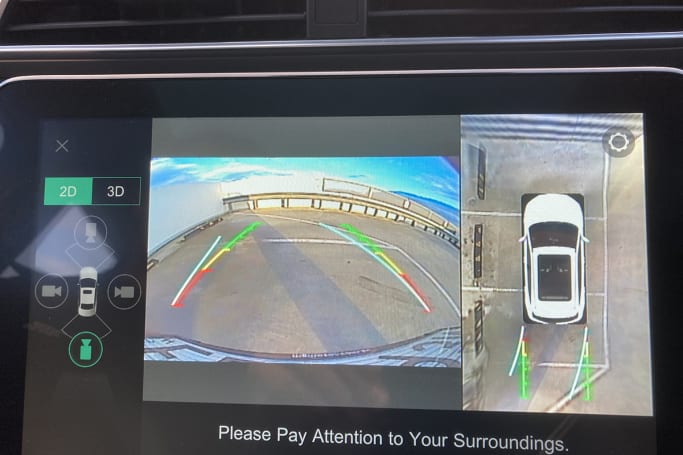 The rear view camera is delayed.
Also, since when is vinyl a step up from the basic (cool) fabric seat upholstery? It is cold and not breathing.
There is more. The Essence's digital instrumentation is fairly clear, but the analog dials of other grades with digital counters are easier to read; speaking of which, what about the 1 / min-x-1000 revolutions of the tacho which, for example, flash "2.5" instead of 2500rpm? Do you expect to do math while driving? Why does the fan speed indicate 'wind level' like on the BoM website – or is it a nod to that smelling plastic smell? And, being less petty now, the display lighting seems to be set to stun at night, so it can't be dimmed enough for more sensitive eyes. It is glare or darkness, without intermediary.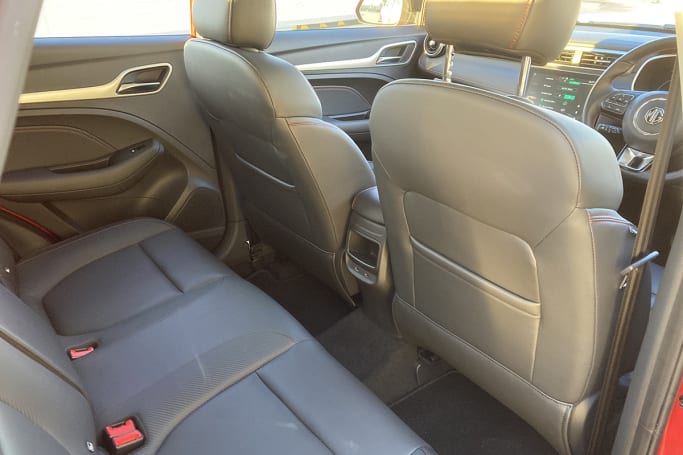 There is enough room for three people to travel in sufficient comfort in the rear for short distances.
Access to the rear seats is good, and although the cushion that is too low is not so favorable, it is long; the 70/30 split backrest is surprisingly reclined and there is enough room for three people to travel in sufficient comfort in the back for short distances. The windows also roll up at the very bottom. But while there are handy large door bins, two other USB sockets, top grab handles, and two usable card pockets, MG doesn't provide directional air vents, rear seat lighting. , center armrest, cup holders or coat hooks. And watch for protruding seat belt latches, which hurt if you land on them. Ouch.
Further back, the 359-liter trunk is larger than one might imagine in a small SUV, with two floor levels (Underground and U2), side storage and a lightweight, but no locking hooks at the rear. ground. The loading lip is quite high. Folding down of the split rear seatbacks increases cargo capacity up to 1,187 L.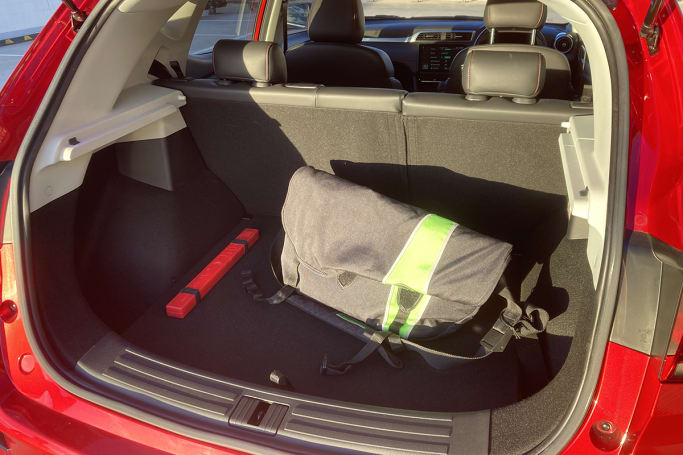 The 359-liter trunk is bigger than you might imagine in a small SUV.
Overall, then, the interior of the ZST is flashy but not as fleshy as one might expect from a brand that never lets us forget it dates back to 1924. The many rookie mistakes inside suggest otherwise, even though these evocative initials are almost a century old. And the MG's overall low price (mostly with the rattles and smell) betrays where money was saved inside.