It is recommended that your PC have as much storage space as possible. When the disk is almost full, it can lead to random slowdowns and other issues. It's bad if you use your PC to work, watch a movie, or play a video game. Even if you have enough storage space, you may need to delete files to free up space.
In this handy guide, we'll walk you through how to automatically find unused files and delete them using Storage Sense in Windows 11.
Step 1: Go to Start and click on the small gear wheel visible in the lower right corner.
2nd step: In Settings, navigate to System > Storage.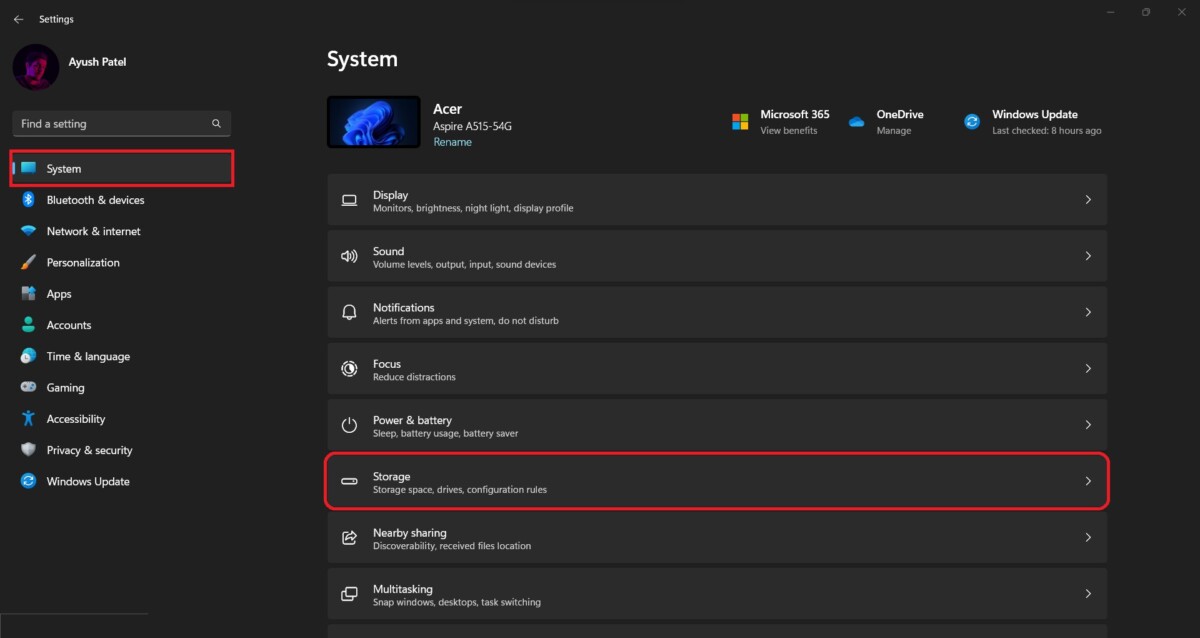 Step 3: then look for the option that says Storage Sense. Click the toggle next to it to turn it on.
Step 4: Once enabled, click the small arrow on the far right to configure Storage Sense.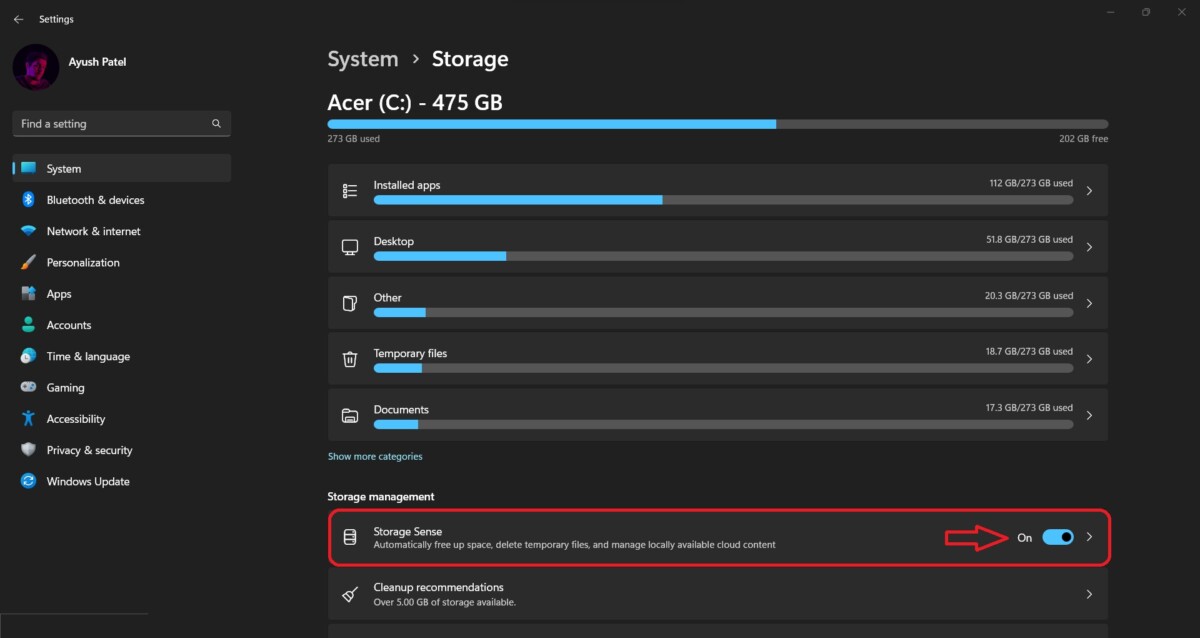 Step 5: Now find the User Content Auto Cleanup toggle and enable it so that it can clean up whenever you run out of storage.
Step 6: Click on the little drop-down menus found under Configure Cleanup Schedules to select how often you want it to run, how old items in the Trash must be before they're automatically deleted, and more.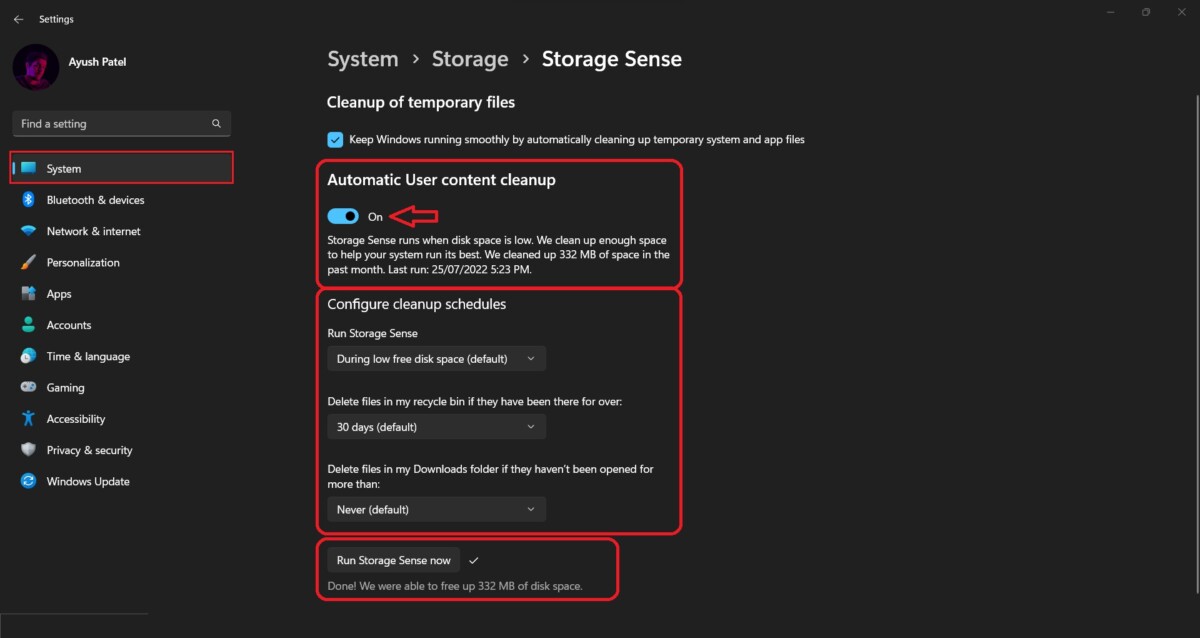 That is just about everything. Once enabled, you can also click the Run Storage Sense Now button to force the cleaning process if you are running out of storage or your system seems slow.